Latest Anal Teen Angels Videos
"Why should I join Anal Teen Angels?"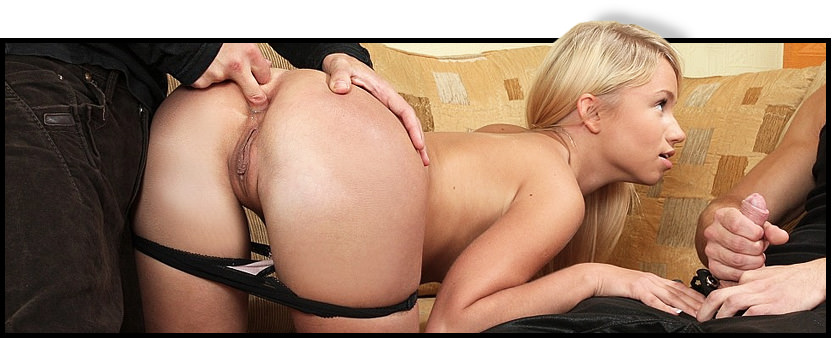 Meet Alisa, a naughty Russian blond…but she looks innocent as hell. She is on the swing, enjoying the afternoon sun, but when she catches two studs watch her and finally come up to her, it doesn't take long to convince her to get off the swing and look for a different sort of fun. Two handsome guys, they smile at her as they push her on the swing, she giggles back, and they are already heading back to her place for an afternoon quicky.
Her slim and slender ass is naked so fast, if you blink, you might miss the moment her undies come off. And she is on her knees sucking off one big dick, then the other, while she is getting banged from behind. This hot little teen is all about fucking, she can't wait to have her holes pounded, a big dick in her pussy, a fat finger in her ass, and soon enough her tiny ass is getting filled balls deep, leaving her gaping. She's got a face full of fat dicks, she sucks her own ass juices off before getting ass fucked by the second guy. She is a fuck doll, eager and horny, never saying no, deepthroating ass to mouth and offering up her young body to be corrupted on the altar of porn.
Get Access Now
Most Popular Anal Teen Angels